The original effect of the natural ingredients
Get in four seasons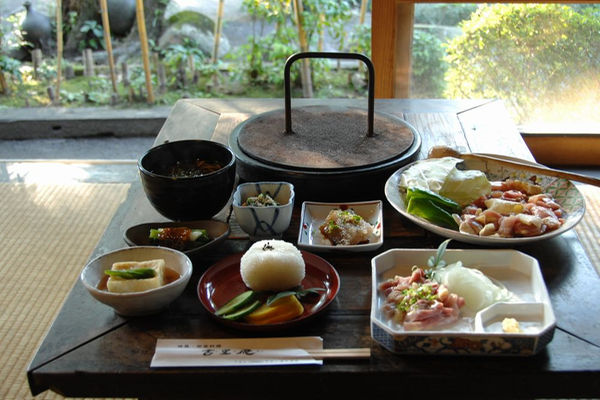 Proud of the chicken dish is a course that was (charcoal-grilled, sashimi) center.
Fresh vegetables are caught from the home garden.
Fresh chicken is delicious baking in the hearth.
The charcoal-grilled chicken that was slowly and carefully baked of chicken, will be attached to the sauce, which was based on the old-fashioned homemade miso.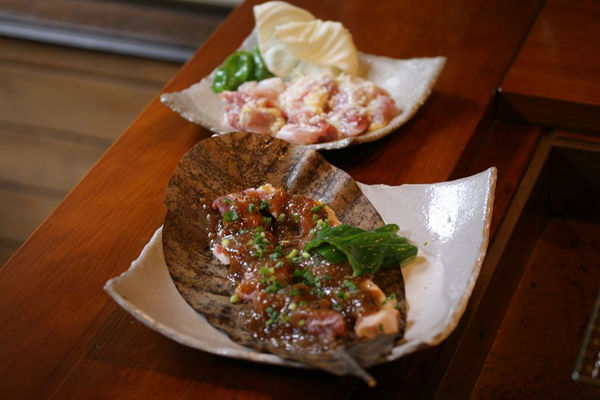 It attaches also leaves wrapped grilled recommendations of chicken.
Is a taste to be addicted once eat.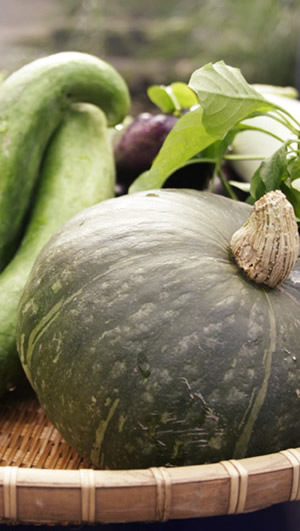 Mined in the home garden, please also enjoy fresh vegetables of the season.